You Don't Have to Stay Worried or Sad
Get Help for Difficult Problems
About
Have you ever been in bed at night, tossing and turning, desperately trying to fall asleep? You repeatedly check the clock to see if there's still time to get enough sleep before you have to get up in the morning and face a new day. But no matter how hard you try to quiet your head, your mind keeps returning to that impossible dilemma you constantly think about. You finally fall asleep. When the alarm forces you awake, you're still exhausted. Your mind instantly picks up where it left off—worrying about that unsolvable problem. You used to be a happy, upbeat person, but now you feel frustrated, impatient, and stuck. Sometimes you even feel depressed and helpless. Your old ways of coping just aren't working anymore. What if you had an outside, neutral person to help you make sense of the situation? Someone who would listen, teach you new tools and strategies, and help you find a new perspective? If this is you or your child, I invite you to contact me for a free 15-minute consultation to find out how I can help.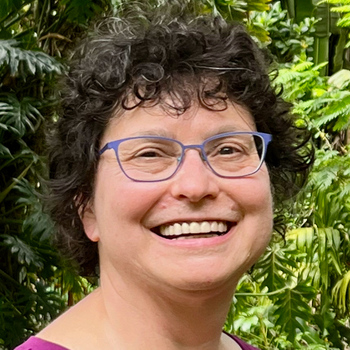 Suzanne Engelberg, PhD
Clinical Psychologist
Services
Areas of Specialty
Depression
Anxiety
Multi-Racial Families
LGBTQI+ People and Families
Adoption
Parenting
Spirituality
Adults
Children
Teens
Families
Approaches
Cognitive Behavioral Therapy (CBT)
Strength-Based
Compassion Focused
Culturally Sensitive
Feminist Therapy
Emotional Freedom Technique (EFT)
Solution Focused Brief (SFBT)
Location
All services are provided online.